Your support has a positive impact on our AAS students and the Asian American Communities.
Overview of One of the Largest AAS Department in the Country!
College of Ethnic Studies
Your Donations are Supporting the AAS Department to: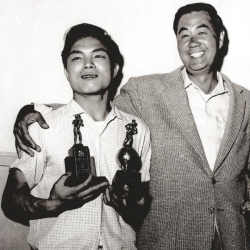 You Increase Educational Access by Supporting Basic Student Needs
With your donations, our AAS department can provide life-changing financial support for students with the greatest need and those that have been economically impacted by the COVID-19 crisis. The Asian American Studies Scholarship assists students with educational expenses, and the Paul Whang Memorial Endowment Fellowship provides support to students interested in working with low-income youth in Asian American communities.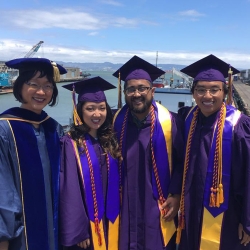 You Support Academic Excellence and Quality Curriculum
Donations or gifts made to the AAS department can help sustain our curriculum and expand our programming to help students thrive academically, professionally and in their personal lives. Previous funding has helped provide student research, service-learning, community-based learning and leadership opportunities. The Asian American Student Success Fund further supports AAS students with welcome orientations, educational programs and special gatherings with alumni.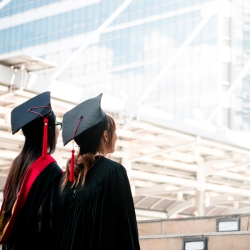 You Help Build a Positive and Inclusive Future
Asian American Studies is a unique educational experience where students from across campus learn about the histories, identities and cultures of Asian Americans through interdisciplinary approaches of community organizing, research, leadership development and educational dialogue. Our graduates and students who take our courses are equipped to take active leadership roles to create tangible change, with the goal of creating a more socially just and equitable society.  
Your Donation Supports AAS Work in the Community.
Support our AAS department by check or money order. Please be sure to include your full name on the check.
Make checks payable to "The University Corp, San Francisco State" and note your gift's allocation on the memo line (e.g., Asian American Studies Fund).
San Francisco State University
Office of University Development
1600 Holloway Avenue, ADM 153
San Francisco, CA 94132
For questions about making a gift or establishing a named scholarship fund, please contact Alex N. Sánchez, Executive Director of Development, at alexsan@sfsu.edu or (415) 338-1032.
Support the AAS department by ordering the departmental publication, "At 40: Asian American Studies @ San Francisco State." This publication presents the direct, unfiltered description of the journey of the founding members of Asian American Studies in their own words.