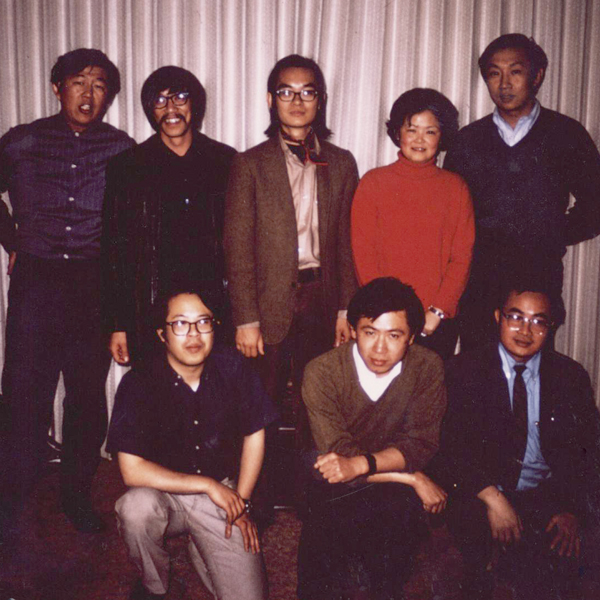 The 1968 Black Student Union/Third World Liberation Front Student Strike led to the establishment of the country's first College of Ethnic Studies here at SF State with the following four units: American Indian Studies, Asian American Studies (AAS), Black (now Africana) Studies and La Raza (now Latina/o) Studies. Our founding strikers envisioned a college that would increase access and representation of Black, Indigenous and People of Color (BIPOC) in the University curricula and programs. Born out of this movement was also saw a new term, "Asian American," coined by Japanese American activist, Yuji Ichioka. "Asian American" is not merely a racialized category; rather, it is a political identity that recognizes a commitment to pan-ethnic movements to support the self-determination and liberation of diverse Asian American communities.
1969 AAS Faculty:
Standing (left to right): Alan S. Wong, Alfred Wong, Moon Eng, Mary Yang, William D.Y. Wu
Kneeling (left to right): Jeffery P. Chan, Benjamin R. Tong, Ken Woo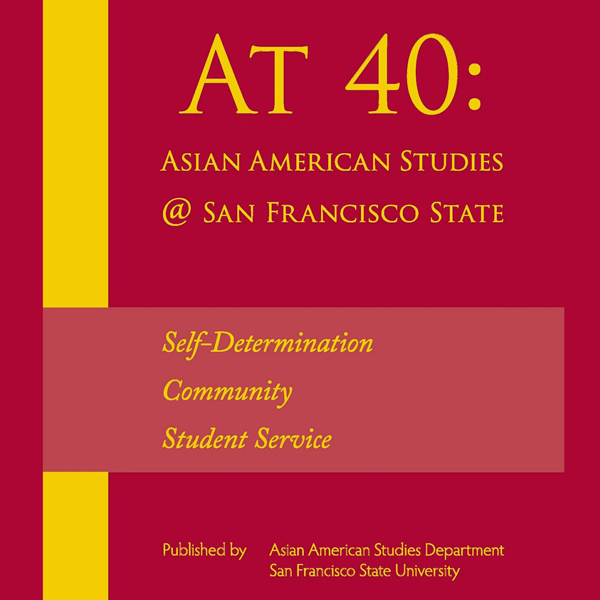 With the creation of the College of Ethnic Studies, AAS at SF State initially offered 17 different courses in 1969 and gained recognition as an "exemplary" program in 1994 by the Chancellor Office's Asian Pacific American Education Advisory Committee. Afterward, the AAS baccalaureate major launched in 1997; the first B.A. class of 10 graduated in 1998, and the AAS master's degree program launched in 1999.
Our revolutionary curriculum explores the literature, culture, history and sociology of diverse Asian American communities, including Asian American women, LGBTQIA+, Asian Americans, Asian immigrants, Chinese Americans, Pinays/Pinoys, Japanese Americans & Nikkei, Korean Americans, South Asian American & Desi, Southeast Asian Americans (Cambodian and Vietnamese), Asian Americans of Mixed Heritage & transracial adoptees, and those with identities intersecting Latinx, Indigenous, SWANA, African American and other communities.
In our dedication to serve our diverse Asian American communities and carry on the legacy of social activism, our curriculum continues to evolve to meet the ever-changing educational, political, social and cultural landscape.
Read "At 40" book excerpts online.
Support the AAS department by ordering the departmental publication: