Our department works to make education affordable by offering funding and scholarship opportunities, in addition to the need-based financial aid offered by the University. These opportunities make it possible for our AAS students and the entire campus community to thrive. Learn more about current opportunities below.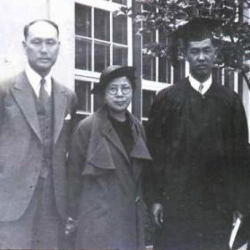 Paul Whang Memorial Fellowship
Mr. Paul Pando Whang's wife, Ruth Whang, and his three children, Gail, Denise and Ron Whang, are establishing the Paul Whang Memorial Fellowship Endowment in his memory.  Paul Whang was one of the University's first Korean American graduates.  Born and raised in San Francisco, Paul Whang was the son of a minister, Whang San Sun, at the Korean Methodist Church on Powell Street.
He graduated from the University, then known as San Francisco State in 1939 with a baccalaureate degree in Physical Education and a Junior High School Teaching Credential. At a time when racial discriminatory practices were the norm,  Paul Whang faced setbacks in his dreams of becoming a teacher. After service in the US Navy and many other jobs, he passed the Civil Service Exam and began a career at the Chinese Playground in San Francisco. For over 30 years, he served the youth of San Francisco's Chinatown as Director at the Chinese Playground and the Chinese Recreation Center. With immigrant parents working long hours and youth gangs rampant in Chinatown, Paul Whang served as a surrogate parent to many youths, visiting their homes and encouraging them to stay in school.
In honor of Paul Whang's dedication to helping youth, the Paul Whang Memorial Fellowship Endowment shall encourage and provide support to college students interested in working with low-income youth in Asian American communities.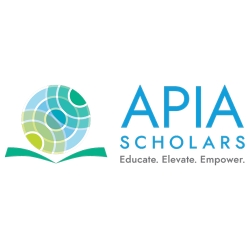 APIASF AANAPISI Scholarship Program
The Asian American and Native American Pacific Islander-Serving Institution (AANAPISI) Scholarship Program is a collaboration with AANAPISIs and the communities they serve to provide scholarships, expand institutional capacity and mobilize local resources to help foster economic development. The AANAPISI Scholarship is available annually to students attending APIA Scholars AANAPISI partner campuses, including SF State. APIA Scholars provides scholarships to underserved APIA students with a special focus on those who:
Live at or below the poverty level, or are otherwise of low socioeconomic status.
Are the first in their families to attend college.
Are representative of the APIA community's diversity, geographically and ethnically, especially those ethnicities that have been underrepresented on college campuses due to limited access and opportunity.
Have placed strong emphasis on community service and leadership, as well as solid academic achievement.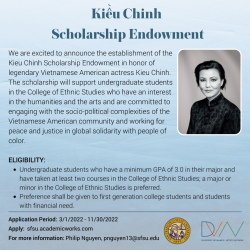 Kiều Chinh Scholarship Endowment
The Diasporic Vietnamese Artists Network (DVAN) sponsors a project at San Francisco State University's College of Ethnic Studies titled DVAN@SFSU. The project is designed to advance mutual educational goals and the promotion of Vietnamese American diasporic literary arts and other cultural productions through the mentorship and support of SFSU undergraduates in the humanities and the arts. The scholarship is established in honor of the legendary Vietnamese American actress Kiều Chinh to support undergraduate students in the College of Ethnic Studies. This scholarship is open to undergraduate students who are:
Interested in the humanities and the arts and
Committed to engaging with the socio-political complexities of the Vietnamese American community and peace and justice in global solidarity with people of color.
Scholarship Eligibility:
Undergraduate students who have taken at least two courses in the College of Ethnic Studies
Preference shall be given to a major or minor in the College of Ethnic Studies
Students with a minimum GPA of 3.0 in their major
Preference shall be given to first-generation college students
Preference shall be given to students with financial need
Applications for the 2022 cycle will be accepted from March 1, 2022 – November 30, 2022.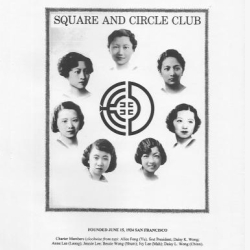 Square and Circle Graduate Studies Scholarship Application
The Asian American Studies Department is pleased to announce a $1,500 Square and Circle Graduate Studies Scholarship to be awarded to a San Francisco State University student. The student must be an AAS undergraduate major or an AAS graduate student who will be graduating in AY 2021-2022. He/she must also be accepted to a post-baccalaureate program (masters, doctorate or teaching credential program) for AY 2022-2023. The application deadline is April 29, 2022 (Friday), 4:00 p.m. The scholarship recipient will be announced by the end of May 2022 and will be awarded the scholarship in Fall 2022.
If interested, please submit the following:
A cover letter stating your interest, with your home address, email address, phone number and social security number (required for bookkeeping purposes).
An unofficial transcript indicating your status as an AAS major or as an AAS graduate student.
Proof of acceptance to a post-baccalaureate program for AY 2022-2023.
Two letters of recommendation (one academic and one community) can be submitted together with the application packet or independently mailed to the address below.
A 500-word essay describing your Asian American community service and how your AAS education at SF State will enhance your goals in post-baccalaureate or graduate studies.
SF State Scholarship and Funding Opportunities
Mail in contribute to Paul Whang Memorial Fellowship
 
Make checks payable to "The University Corp, SF State/AAS"
Asian American Studies Department
San Francisco State University
1600 Holloway Avenue, EP 103
San Francisco, CA 94132