Our department works to make education affordable by offering funding and scholarship opportunities, in addition to the need-based financial aid offered by the University. These opportunities make it possible for our AAS students and the entire campus community to thrive. Learn more about current opportunities below.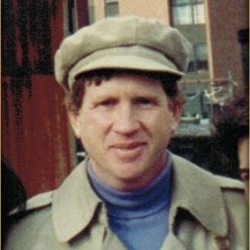 Mark B. Kertz and Minnie Loo Scholarship in Asian American Studies
Mark was born October 17, 1948 in San Mateo—the youngest child of Ethel and Herbert Kertz. He had a lifelong thirst for knowledge and the spirit of an explorer. After graduating from Woodside High School, Mark obtained a Bachelor of Arts cum laude in Chinese Area Studies (1971) and a Master of Arts in History from what was known then as San Francisco State College. He selected San Francisco State College because it was, at that time, the only university in the Bay Area that offered an interdisciplinary major in "Chinese Area Studies". Mark returned to San Francisco State for a Master of Arts in History after having already received a Master of Arts from Washington University in St. Louis with an emphasis in Asian Studies (another interdisciplinary program).
Mark also studied accounting at Golden Gate University and then embarked on his legal career after graduating from University of San Francisco Law School. He served the City and County of San Francisco with distinction as a Deputy City Attorney before joining Farrand Cooper & Bruiniers. Mark also served as a judge pro tem for the San Francisco Municipal Court. He went on to be Senior V.P. and General Counsel at PeerLogic, Inc. and later at SeaYu Enterprises, Inc. After a distinguished career as an attorney, Mark returned once more to San Francisco State to fulfill his aspiration to become a high school history teacher by obtaining a teaching credential.
Mark was a loving husband and devoted father. Sadly, he was diagnosed with Pick's disease and passed away in 2013. Mark is remembered for his intellect, integrity, humor, humility and keen sense of aesthetics.
The Mark B. Kertz & Minnie Loo Scholarship Endowment in Asian American Studies recognizes and assists students in Asian American Studies who are pursuing a broad interdisciplinary scope of study, have an interest in pursuing a future career in public service, and have a commitment to advancing inclusion for Asian Americans and increasing awareness of the Chinese American experience.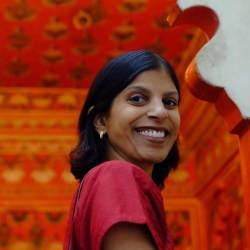 Anantha Sudhakar Memorial Scholarship
The memorial scholarship established in honor of Associate Professor Emerita of Asian American Studies Anantha Sudhakar recognizes her deep commitment and extraordinary dedication to social justice and the education of undergraduate and graduate students. She embodied the best qualities and values of Asian American Studies and Ethnic Studies.
Dr. Sudhakar joined the faculty of the College of Ethnic Studies at San Francisco State University as assistant professor of Asian American Studies in 2012. She was promoted to associate professor in 2019, four years after receiving her metastatic diagnosis and after enduring multiple rounds of chemotherapy, radiation, and a liver surgery. In 2020-21, she served as Assistant Dean of the College of Ethnic Studies. Throughout it all, she rejected heroism and maximized joy. Dr. Sudhakar was conferred the honor of associate professor emerita of Asian American Studies at her retirement in spring 2021. She passed away on August 11, 2021, from complications of metastatic breast cancer surrounded by her family.
Known for her gifted teaching and mentorship to students and her valued leadership and advocacy with the faculty and administration for enhanced resources and inclusion of Asian Americans at all levels, she inspired students and colleagues for decades with her extraordinary Asian American literature, art, and culture courses. Her research interests encompassed several crucial intersections within the fields of Ethnic Studies and Asian American Studies. Her scholarship touched on key questions around the South Asian American diaspora, arts activism, gender studies, and queer theory. Over the last decade, Dr. Sudhakar transformed this scholarship through her activism.
Dr. Anantha Sudhakar's spirit of generosity, kindness, thoughtfulness, and courage will live on and continue to impact students through the Anantha Sudhakar Memorial Scholarship Endowment.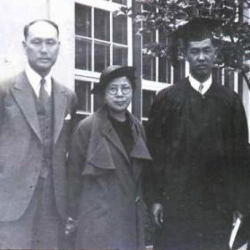 Paul Whang Memorial Fellowship
Mr. Paul Pando Whang's wife, Ruth Whang, and his three children, Gail, Denise and Ron Whang, are establishing the Paul Whang Memorial Fellowship Endowment in his memory.  Paul Whang was one of the University's first Korean American graduates.  Born and raised in San Francisco, Paul Whang was the son of a minister, Whang San Sun, at the Korean Methodist Church on Powell Street.
He graduated from the University, then known as San Francisco State in 1939 with a baccalaureate degree in Physical Education and a Junior High School Teaching Credential. At a time when racial discriminatory practices were the norm,  Paul Whang faced setbacks in his dreams of becoming a teacher. After service in the US Navy and many other jobs, he passed the Civil Service Exam and began a career at the Chinese Playground in San Francisco. For over 30 years, he served the youth of San Francisco's Chinatown as Director at the Chinese Playground and the Chinese Recreation Center. With immigrant parents working long hours and youth gangs rampant in Chinatown, Paul Whang served as a surrogate parent to many youths, visiting their homes and encouraging them to stay in school.
In honor of Paul Whang's dedication to helping youth, the Paul Whang Memorial Fellowship Endowment shall encourage and provide support to college students interested in working with low-income youth in Asian American communities.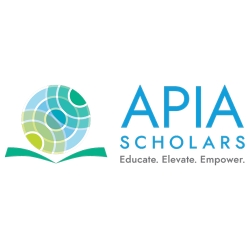 APIASF AANAPISI Scholarship Program
The Asian American and Native American Pacific Islander-Serving Institution (AANAPISI) Scholarship Program is a collaboration with AANAPISIs and the communities they serve to provide scholarships, expand institutional capacity and mobilize local resources to help foster economic development. The AANAPISI Scholarship is available annually to students attending APIA Scholars AANAPISI partner campuses, including SF State. APIA Scholars provides scholarships to underserved APIA students with a special focus on those who:
Live at or below the poverty level, or are otherwise of low socioeconomic status.
Are the first in their families to attend college.
Are representative of the APIA community's diversity, geographically and ethnically, especially those ethnicities that have been underrepresented on college campuses due to limited access and opportunity.
Have placed strong emphasis on community service and leadership, as well as solid academic achievement.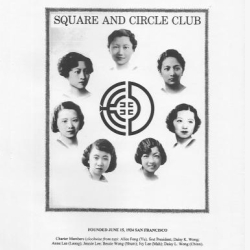 Square and Circle Graduate Studies Scholarship Application
The Asian American Studies Department is pleased to announce a $1,500 Square and Circle Graduate Studies Scholarship to be awarded to a San Francisco State University student. The student must be an AAS undergraduate major or an AAS graduate student who will be graduating in AY 2022-2023. He/she must also be accepted to a post-baccalaureate program (masters, doctorate or teaching credential program) for AY 2023-2024. The application deadline is May 12, 2023 (Friday), 4:00 p.m. The scholarship recipient will be announced by the end of May 2023 and will be awarded the scholarship in Fall 2023.
If interested, please submit the following:
A cover letter stating your interest, with your home address, email address, phone number and social security number (required for bookkeeping purposes).
An unofficial transcript indicating your status as an AAS major or as an AAS graduate student.
Proof of acceptance to a post-baccalaureate program for AY 2023-2024.
Two letters of recommendation (one academic and one community) can be submitted together with the application packet or independently mailed to the address below.
A 500-word essay describing your Asian American community service and how your AAS education at SF State will enhance your goals in post-baccalaureate or graduate studies.
Explore Gator Resources
SF State Scholarship and Funding Opportunities
Mail a donation in Support of Asian American Studies
Make checks payable to "The University Corp, San Francisco State" and note your gift's allocation on the memo line (e.g., Asian American Studies Fund).
San Francisco State University
Office of University Development
1600 Holloway Avenue, ADM 153
San Francisco, CA 94132
For questions about making a gift or establishing a named scholarship fund, please contact Alex N. Sánchez, Executive Director of Development, at alexsan@sfsu.edu or (415) 338-1032.