Defining JEDI Through the AAS Lens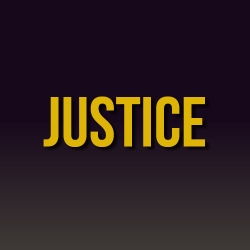 Justice: Resistance & Resilience
Social justice is the purpose of the Asian American Studies department at SF State. We bring the resources of the University into the community through service, while sharing the artistry, activism, and knowledge of the community with the academy. We amplify community talk story as narratives of intersectionality, resistance, and resilience. We achieve justice with empathy and in solidarity with diverse, intersecting communities.
Our faculty support self-determination and community empowerment in the pursuit of social justice: Stop AAPI Hate, Institute for Good Government and Inclusion (IGGI)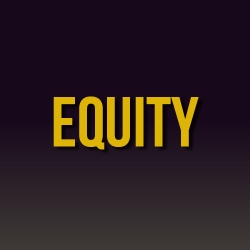 Equity: Accessible & Relevant Education, Now! 
Our accessible and relevant curriculum and pedagogical approaches are based in equity and community responsive service learning. Equity, unlike equality, responds to specific needs and assets. Empathy, cooperation, and collaboration achieve equity and community actualization. At the core, equity is achieved through deliberate humanization and determined anti-orientalism, anti-racism, anti-colonialism, anti-imperialism, anti-heteronormativity, anti-toxic masculinity, anti-gender oppression, and anti-oppression solidarity movements.
Our faculty reinvigorate education with equity: DVAN@SFSU, Pinay/Pinoy Educational Partnerships (PEP), Edison Uno Institute of Nikkei and Uchinanchu Studies, the Critical Mixed Race Studies Minor, ASPIRE, and the Asian Pacific Islander American ( APIA) Biography Project.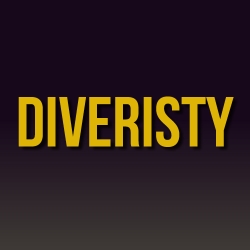 Diversity: Asian American Panethnicity
Asian American panethnicity is a guiding principle of Asian American Studies. It relates and reacts to the orientalist notion that "all Asians look the same" while building solidarity among disparate Asian American ethnic groups in order to create a stronger political and social presence. Panethnicity emerged from 1968 along with the collective label "Asian American," with which Chinese, Japanese, Filipino, Korean, Asian Indian, and other groups could identify with one another and not only with their own ethnicities. The flexibility of the term is demonstrated by the ease with which it also accommodates groups that arrived in large numbers after it was created, such as those who migrated after the Fall of Saigon in 1975.
Our curriculum emphasizes panethnic solidarity, and our faculty are involved in panethnic community organizations: 
On Campus:
Asian American & Pacific Islander American Faculty and Staff Association
AA&PI Student Services (ASPIRE)
Asian and Pacific Islander Student Organizations (faculty sponsored)
Off Campus:
Asian American Women Artists Association (AAWAA)
Center for Asian American Media (CAAM)
Kearny Street Workshop (KSW)
Angel Island Immigration Station Foundation (AIISF)
National Japanese American Historical Association (NJAHS)
Chinese Historical Society of America (CHSA)
The Association of Chinese Teachers  (TACT)
Association for Korean Adoptees - San Francisco (AKASF)
The Square and Circle Club
San Francisco Public Library (which named the Chinatown Branch after Him Mark Lai, one of the department's founding lecturer faculty members)
Asian Improv Arts

Asian and Pacific Islander Cultural Center
Kularts, Au Co Vietnamese Cultural Center
Genryu Arts
Lenora Lee Dance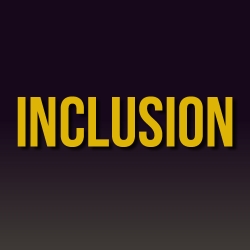 Inclusion: Open and Evolving
Active, experiential learning, based in performance and Ethnic Studies pedagogies, creates inclusive learning and teaching environments. Our brave learning communities are enabled by radical self-love, transgressive and transformative empowerment, and compassionate cultural humility. Our community is queer, mixed, and anti-hierarchical.
Our faculty initiate innovative inclusive curriculum projects: PEP, JEDI PIE Institute, Asian Pacific Islander American (APIA) Biography Project, and CMRS minor.
Solidarity Statements

Black Lives Matter
SF State University Department of Asian American Studies
May 2020
The Department of Asian American Studies at San Francisco State University mourns the recent deaths of George Floyd, Breonna Taylor, Ahmaud Arbery, and countless others and extends our deepest condolences to their families, friends, and communities.
In solidarity with our Black brothers and sisters, we condemn the police brutality and white supremacy that engenders our nation's system of violence, mass incarceration, and racial disparities.  We acknowledge our complicity in this system, and pledge to dismantle these structures that oppress and exploit communities of color.
Our own history as an academic program is rooted in the concept of Third World liberation and solidarity. Along with the Black Student Union, the student-organized Third World Liberation Front engaged in a six month strike for Ethnic Studies over fifty years ago. In that same spirit, we stand with those protesting against racism; we organize for community empowerment and self-determination.
Asian American Studies will educate our students to challenge anti-Blackness, to understand America's racist history, to practice solidarity, and to embody social justice.

Anti-Asian Violence
SF State University Department of Asian American Studies
March 17, 2021
We, the faculty of Asian American Studies at San Francisco State University, are heartbroken and outraged at the deadly violence that occurred in Georgia on March 16, 2021. We send our deepest condolences to the families of the eight people killed in Acworth and Atlanta. You are in our thoughts.
What happened in Atlanta was one example of the many attacks on our communities and reflects the escalation of anti-Asian violence in the U.S. since the start of the COVID-19 pandemic. Six out of eight of the people killed were Asian American women, and this act of violence is based in anti-Asian hate. As Asian American Studies scholars and educators, we recognize that hate and violence directed towards our community are rooted in white supremacy and racism. In our research we've found that aggressors often act against Asians because of long-standing stereotypes that paint us as "illegal" perpetual foreigners, model minorities, spreaders of illness and disease, and as exoticized sexual objects. The Atlanta killings also demonstrate the horrifying consequences of those attitudes when they are compounded by misogyny. 
In addition, these attitudes often pit communities of color against each other. We reject these divide-and-conquer tactics and instead call for community, allyship, education, and dialogue.
Like many Asian Americans, we too have experienced anti-Asian incidents and hate crimes in our daily lives here in the San Francisco Bay Area. Just this morning our department received an email that expressed hatred towards Asian Americans and blamed us for our own victimization. This shows that, although we live in a very diverse region, we are not immune to the effects of anti-Asian violence. In addition, members of the SFSU Asian American community have shared with us their many experiences with bias and exclusion—in supermarkets, in restaurants, and on public transportation—and these experiences are often not reported in the media. Although some still perceive Asian Americans as foreign and threatening, we are not a "yellow peril" to be feared or subjugated.
We respond to this violence by directing our energies to stopping AAPI hate through our teaching and by locating resources for our students and community. Below are several ways that students and community members can get involved:
San Francisco State University Resources:
Sincerely,
AAS Department