Our alumni have branched out into an array of different career pathways, using and utilizing the knowledge they gained in AAS. Explore possible pathways listed below, as well as our alumni stories to learn more about their experiences, takeaways and influences. SF State also offers resources through Career Services and Leadership Development.
Possible Career Pathways for AAS Student
Advocacy
Business
Counseling
Creative Writing
Education
Human Services
International Relations
Journalism
Law
Media and Arts
Medicine
Politics
Public Health
Research
Social Work
Urban Planning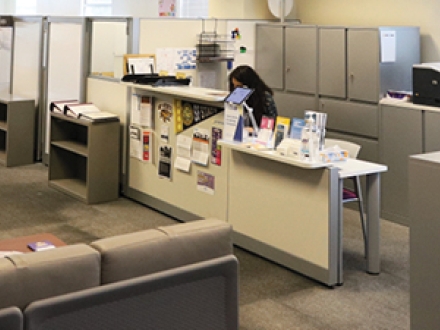 CSLD offers individualized career counseling and peer career advising for current students and alumni. Topics include interviewing, choosing a major, graduate school advising, Handshake assistance, job & internship searching and résumé & cover letter review.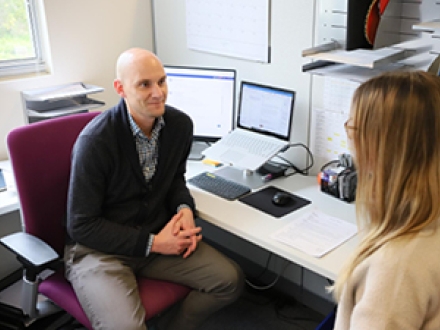 CSLD offers tests to help you get to know yourself and the careers that will inspire you. These tools will help identify your strengths, values and interests so that you can make informed career decisions and articulate your unique brand.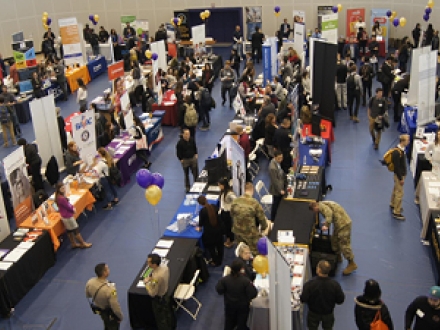 CSLD offers resources on current internships, full-time positions, frequent employers, remote job boards, articles & blogs, virtual events & fairs, webinars, professional development and unemployment
Alumni AAS Experience and Shared Stories
Aldrich Sabac Found his Passion to Become a Teacher Through AAS, TEAM Charter: Third Grade Teacher Little Manila Foundation: Ethnic Studies Teacher, B.A. '10
I became inspired to better understand the world in hopes of making it a better place.
I came to SF State with no true plan and one purpose. I wanted to one day move back to my hometown of Stockton, CA, and serve my community. Prior to my time in AAS I was not a strong student academically. But learning about myself in AAS gave me a stronger understanding of myself, family, and community. My classes and professors awakened in me a passion to learn more about myself and the world around me.  Today I do that as a teacher.
My three most influential AAS professors were Allyson Tintiangco-Cubales, Dan Gonzales, and Wesley Ueunten.
Professor Tintiangco-Cubales inspired me to become a teacher, Professor Gonzales taught me to value all parts and sides of history, and Professor Ueunten taught me the importance of humility when serving the community.
Verma Zapanta Discovered her Path in Teaching Through Being an AAS Major, 10th Grade World History Teacher, Los Angeles Unified School District – School for the visual Humanities at Robert F. Kennedy Community Schools, B.A. '10
The best part about my experience at SF State is learning about my identity as a Pinay (Filipina American) and finding a community. 
I take pride in growing up in San Francisco and going through my entire educational career within the public school system, both as a student in SFUSD and later SF State. I was very disengaged in school, to verge of almost dropping out.  In my junior year in high school, a friend of mine invited me to an event at SF State that was thrown by PACE (The Pilipino American Collegiate Endeavor) called PCN (Pilipino Cultural Night). This was my first exposure to the Asian American Studies department at SF State and later, the College of Ethnic Studies. That same week, I found a book in the SF Chronicle titled, "When the Elephants Dance" written by a Filipina American author named Tess Uriza Holthe.  I then realized that learning about my own culture re-energized my passion for learning. I decided to become an educator and wanted to teach Filipina/o American studies. I had the privilege of learning early on that I wanted to be an Asian American studies major.  Asian American studies not only motivated me to finish high school and be a teacher, but drove me to be the first person in my family to graduate from college.
A majority of my personal, academic and professional growth happened during my time at SF State as an Asian American studies major.
This was also in tandem with my time as a teacher in PEP (Pin@y Educational Partnerships); which is a service learning program out of the AAS department directed by Professor Allyson Tintiangco-Cubales. After a few years of completing course work for my AAS degree, I found out about PEP through one of my colleagues that was also an AAS major.  Before PEP, I wanted to become an AAS professor because I was under the impression that Ethnic Studies could only exist in college classrooms.  After being a PEP teacher and teaching Filipina/o American history in high school classrooms during my undergrad, I learned that my students didn't need to wait until college to learn about ethnic studies. It made me reflective on my high school experience and how disengaged I was. I needed a relevant education and by relevant, I mean an education that had me at the center of history and my learning. The concepts and theories that I learned as an AAS major provided me with a framework for my own pedagogy as a teacher today. 
Dr. Allyson Tintiangco-Cubales (or Ate Allyson) was my most influential SFSU AAS professor and continues to make an impact in my life.
Allyson pushed me to be a critical scholar, has helped shaped me into the teacher that I strive to be, and taught me the value of having hope in one's community.  The impact she has on the schools and the lives of her students are immeasurable. In fact, it was with her guidance in PEP that I was able to fulfill my goal of earning my Masters in Education and my teaching credential through UCLA's Teacher Education Program. I wouldn't be where I am today without her.
Valerie Francisco Found her Pathway to Teaching Through Professor Tintiango-Cubales' Innovative Pedagogy on Pinayism, Assistant Professor, University of Portland, Department of Sociology and Social Work, B.A. '06
The best part of my experience in the Asian American Studies department at SFSU was the opportunity to bridge activism to academia.
The department welcomed and fostered an environment that allowed for me to connect my passion for community organizing and scholarship on Filipino American studies.
The Asian American Studies department allowed me to envision and enact a plan to become a community engaged scholar. Because of the faculty members and my peers in the department, I was able to braid my personal, political and academic aspirations towards my pursuit of higher education.
Allyson Tintiangco-Cubales' innovative pedagogy and commitment to Asian American Studies allowed me to see myself as someone who could also affect change as a scholar, community organizer and Pinay.
Amy Guan's Experiences in AAS Influenced her Decision to Pursue Law, Immigration Paralegal, B.A. '04
The best part of my experience in Asian American Studies was learning about and collaborating with a passionate and committed community.
The level of camaraderie, intimacy, and sincerity among peers, faculty, and families in the Asian American Studies department is absolutely incredible! Everyone has their own distinct narrative and this community embraces each one, providing a platform for individuality and togetherness all at the same time.
The AAS courses I took fueled my eagerness to learn and apply myself –not only academically, but also personally and professionally.
The extensive knowledge and first-hand experience I gained in Asian American history, politics, community involvement, self-identification, religion, social media, and cultural awareness really helped shape the person I've become today. The whole process of self-discovery was a very liberating, yet intimidating experience for me and it was nice having the Asian American Studies department encouraging my development as a young adult. I developed a heightened awareness of the social injustices in the Asian American community and the compassion I had for those alike deepened.
Professor Russell Jeung and Professor Mai Nhung Le were my most influential AAS professors at SFSU.
I visited them both very often during office hours and they were always available and supportive. Professor Jeung played an integral role in planting the seed of passion in my research of Chinese American Ancestral Worship. I respect how he gives back to the community and he has inspired me to find ways to give back to the Chinese community I grew up in. Professor Le really pushed me to find my place in the field of law and was great example of a strong Asian American woman.
Herna Cruz-Louie Expanded her Social Network through the AAS Community, Human Resources Manager, B.A. '04
The best part of my experience while in Asian American Studies at SFSU was all the amazing connections I made with fellow classmates and my professors.
I was blessed to find meaningful work while I was still at SFSU. For the majority of the time I was at State, I worked with the Asian & Pacific Islander Wellness Center as a Development and Executive Assistant. Looking back, it's amazing how I was able to work for an API Community Health organization in San Francisco, while at the same time educating myself about the history and struggles of API's in the U.S, and sharing my Filipino culture while performing with LIKHA Pilipino Folk Ensemble.
Allyson Tintiangco-Cubales was my most influential professor.
Her class always stood out to me because as a performing artist, what better way to make me learn than through performance and the arts? And the reading material was amazing! My most favorite books I discovered in her class, and have reread many of them post college.
Jason Gee Developed His Civic-Mind at AAS, School Social Worker/Wellness Coordinator for SFUSD, Night-Relief Case Manager for CARC, B.A. '04
My transformation was life altering; it completely changed the trajectory of my life's course.
AAS was both my shield and my spear. The knowledge of self I gained from AAS shielded me from the type of harm caused by systems and institutions designed to subjugate the minds, bodies and spirits of people of color and also functioned as my spear in the sense that it properly prepared me to step out into the real world to combat injustice on all levels, whether through direct action in the streets or through systems and policy change.
What I learned in Asian American Studies is a healthy view for the role the contemporary Asian American plays in establishing solidarity alliances in collaboration with Black and Brown social justice movements.
It was through AAS that I discovered revolutionary political and cultural connections between Asian Americans and other People of Color groups has always existed and in modern times is still very much intact!
Phil Wong Discovered his Corporate Identity through AAS, Vice President, Bank of Communications Co., Ltd., B.A. '02
In Asian American Studies at SF State, I discovered my sense of self in the corporate world.
Every professor has made an influential impact on me and have given me this sense of growth as an Asian/Chinese America. I learned that many things are not always black and white, to develop an outside of the box thinking to research information and becoming a better public speaker. 
Cindy Sacramento-Enriquez Became More Empowered through AAS, Senior Web Producer, Sprocket Media, B.A. '01
The best part of my experience is having opportunities to learn more about my Asian American community and history.
Whether through a creative process (poetry writing, book and film creation), field experience (lectures, film, festivals, field trips), collaborative (group projects, group sharing, presentations), or research (reading, homework, papers).
In Asian American Studies at SF State, I discovered that we need to continuously use our voice and not be apathetic.
So that our government leaders provide necessary services for our own survival, and write just laws to protect us from discrimination. I also discovered that change starts at the individual level so we all have to strive, contribute, influence, and pass on our knowledge for the betterment of the Asian American community and society.
I think my favorite class (and also the most memorable one) was Asian American Women with Wei Ming Dariotis.
It was more intimate with a smaller group. We also shared a lot of experiences, had an opportunity to be creative, and learned a lot about my classmates on a more personal level. Plus, homework was fun!