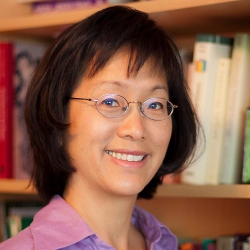 Grace J. Yoo, Ph.D.
Professor and Former AAS Chair
Undergraduate B.A./Minor Faculty Advisor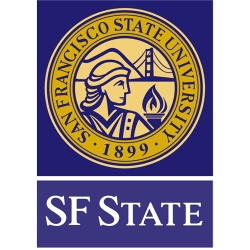 TBD
College of Ethnic Studies Advising Center (ESAC)
General Education Advisor
(415) 338-1693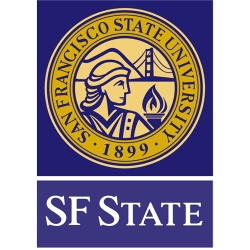 Jason Ferreira, Ph.D.
B.A.+M.A. Scholar Program Advisor
Available Advising Centers 
Ethnic Studies Advising Center
The Ethnic Studies Advising Center (ESAC) serves all Ethnic Studies majors/minors and all students taking courses within the College with their academic, professional and personal goals, from the time of admission to the time of graduation. 
Advising Hub
The Advising Hub is a one-stop-shop of all advising needs to ensure students are on a successful path to graduation with support from General Education and minor advisors. 
Undergraduate Advising Center
UAC is the home base for freshmen during their first year and undeclared major students at Sf State. 
Graduate Advising Center
The Division of Graduate Studies offers counseling and advising regarding issues ranging from admission to graduation. Whether you are a current, prospective master's, doctoral or credential student, the Graduate Advising Center is here to assist you.
Undergraduate Admissions Counselors Are Available to Provide Guidance 
Visit the Admissions FAQ page for more information. Undergraduate admissions counselors are available to guide you through the admission process. If you still need help, please email ugadmit@sfsu.edu or call (415) 338-6486.
Graduate Faculty Advisor
More information is coming soon. 
All AAS graduate students will have a graduate committee composed of faculty with expertise in the graduate student's specialized field of study and research. Please confer with your committee members for advising.
Supervision Course Forms
To enroll in an AAS supervision course, a registration form is required. Please fill out and email completed forms to your instructor. Add codes will be released to you upon review/approval by your instructor. Be sure to use the add code to enroll in the class online before the add deadline.
AAS Major/Minor Declaration!
Download the Asian American Studies declaration form.
Graduation Forms
The Division of Graduate Studies has developed a list of various forms to support your academic journey.  
SF State Scholars Tentative AAS and Ethnic Studies Roadmap
Students must meet with their advisor prior to registering for courses. This roadmap is designed for general planning ONLY! Roadmaps for more than 5 years plan may vary please consult Shaded: Graduate Level with your department.